Welcome to your crafting corner
Hey, I'm Robin!
You found your perfect Pinterestable DIY project that will look perfect in your home but you don't know where to start? Chalk paint, fusion paint - which goes on what and with what brushes? You've come to the right place. I'm here to help you.
Welcome to your one-stop-shop for all things DIY and crafting!  I am here to help you bring your decor concept to life. Don't hesitate to stop by the store in Timmins or reach out. My staff and I are here to help you with your crafting projects. 
My love for all things wood working started when I was kid assisting my father in his woodworking shop - we would spend hours together sanding, painting, and everything in between. It was always my dream to share my love of rustic creations with others. Over the years, I have been teaching others the fine craft of DIY in my local community. Today, you'll find me at the shop where I offer a wide variety of classes for adults and kids, along with all the crafting supplies and laser cutouts you can imagine.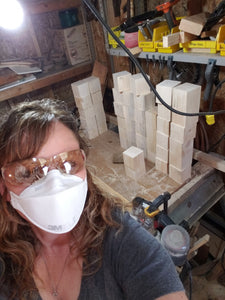 painting Tips and techniques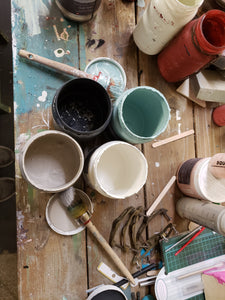 Directions for applying Chalky Patina Paint
Read more